Allongement des délais de livraison par voie maritime : 18 jours pour les Antilles, 26 jours pour la Guyane, 28 jours pour la Réunion, 48 jours pour Mayotte, 2 mois pour la Nouvelle Calédonie.

Cloud b
Cloud b creates night lights to help children sleep since 2002.
Sound and light products Cloud b have been thoughtfully designed to create a soothing and calming effect synonymous with establishing consistent sleep routines for babies, children, and parents. Pediatric research has confirmed that familiar, soothing sounds calm the mind and help children achieve a more peaceful, deeper sleep.
Discover the world of Cloud b to offer your child sweet and peaceful nights.
Head office

Cloud b
150 W. Walnut St., Suite 100
Gardena, CA 90248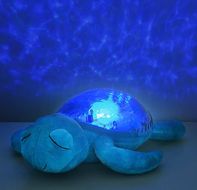 ---
Customer reviews
to help you better choose
Fast shipping
within 48 hours in worldwide