Kidywolf
A Belgian toy brand for children.
Kidywolf is a Belgian brand founded by a group of childhood friends. These three friends took the initiative together to set up a project that resembled them with common values : family, sharing and conviviality.
Many important notions are integrated through play when growing up. The aim of Kidywolf is not only to keep children busy and entertained. Kidywolf wants to encourage their physical, mental, social and emotional development.
Kidywolf offers Design and Fun technological toys. « Kidy » is about these young people who are not yet teenagers. « Wolf » because like them, the family is essential, as it is for us. They live in packs and take care of each other. Wolves are tolerant animals and accept other lone wolves in their pack.
Welcome to Kidywolf world.

Head office

Kidywolf
Drève Richelle 161,
Batiment H, boite 15,
1410 Waterloo, Belgique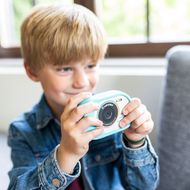 ---
Customer reviews
to help you choose
Fast shipping
within 48 hours worldwide
© Les jouets en bois - All rights reserved 2007-2023