Compte tenu de la situation actuelle, les expéditions de vos commandes se poursuivent. Toutefois, les collectes, les dépôts et la distribution des colis par les services postaux ne se font plus que le mercredi, jeudi et vendredi, allongeant les délais de livraison de plusieurs jours. ATTENTION SUSPENSION DES LIVRAISONS POUR LES CODES POSTAUX SUIVANTS : 92110, 92200, 92230, 92250, 92270, 92300, 92390, 92400, 92600, 92700, 92800, 93200, 93210, 93240, 93380, 93430, 93450, 93800, 94320.

Riviera games
The specialist of puzzles, games of logic, games of patience.
Games, toys, puzzles, broken heads, games of logic... Fun to offer and share !!!!
For more than 10 years, Riviera games has developed regularly to offer you this catalog of games and toys. Their rigorous selection of products, whether on their own creations or on the products they distribute allows us to offer you the best possible products.

Head office

Siège social / Head Office:

35 Domaine des Rouméguières

06460 ST VALLIER DE THIEY- FRANCE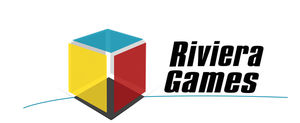 ---
1
Customer reviews
to help you better choose
Fast shipping
within 48 hours in worldwide