Compte tenu de la situation actuelle, les expéditions de vos commandes se poursuivent. Toutefois, les collectes, les dépôts et la distribution des colis par les services postaux ne se font plus que le mercredi, jeudi et vendredi, allongeant les délais de livraison de plusieurs jours. ATTENTION SUSPENSION DES LIVRAISONS POUR LES CODES POSTAUX SUIVANTS : 92110, 92200, 92230, 92250, 92270, 92300, 92390, 92400, 92600, 92700, 92800, 93200, 93210, 93240, 93380, 93430, 93450, 93800, 94320.
Sapin Malin
Sapin Malin is a brand exclusively of wooden games that has existed for 30 years.
Its bright colors and its permanent range renewal make it a dynamic brand, attentive to the needs of children and parents. Sapin Malin stands out mainly through educational games such as the "Learn to Count" game, magnetic puzzles, a wide range of wooden planks and building games...

Head office

Sapin Malin

7 Rue des Marronniers

94240 L'Hay-les-roses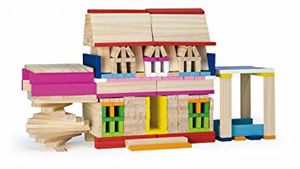 ---
Customer reviews
to help you better choose
Fast shipping
within 48 hours in worldwide