Solvej Swings
Solvej swings are timeless canvas and wooden swings skillfully crafted from the best suited quality materials. They are designed without compromise for safety, durability, functionality and beauty. The natural choice for your home and family. Ethically and sustainably made in New Zealand since 1992. Solvej is the name of the princess who first used these swings. 
Babies and children love to swing.
Swinging has really great benefits for your baby and child.

Head office

SOLVEJ SWINGS 
24, Ohura Mokau Road
3995 Matiere - Nouvelle-Zélande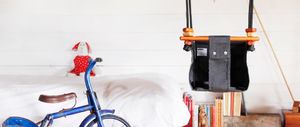 ---
Customer reviews
to help you choose
Fast shipping
within 48 hours worldwide
© Les jouets en bois - All rights reserved 2007-2023